His thoughts were, too, very often dedicated towards Charlotte...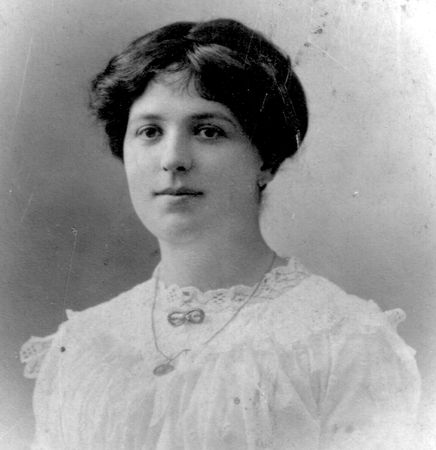 Family photography: Charlotte by 1914.
... towards Augustine...: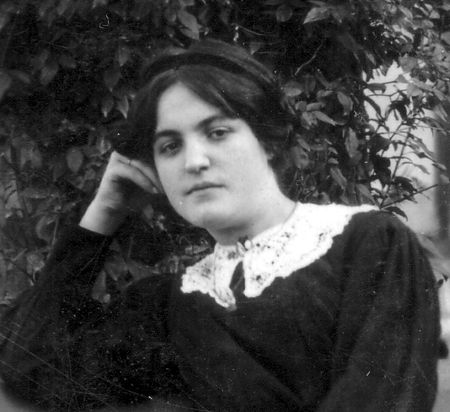 Family photography: Augustine by 1912.
"... of course, I cannot write to everybody separately. Charlotte, Titine keep on asking me for news. So, I have to multiply myself, I am so happy to see how generous they are. Every now and then, I get a parcel from them, cookies, cigarettes, etc... I still have to thank them!"
[Letter dated June 1915]
"... The present letter which will be of much interest for Baptiste, will be sent to him, reminding him to forward it, ultimately, towards Titine and Charlotte. I have just received from them, a small parcel full of cigarettes. I send them my endless thanks, and since they are asking for new detailed stories, here comes a new one of my own, which is worth to share..."
[Letter dated 11th October 1915]
...and towards Euphrasie, whose husband Fernand was still at the front:
Family photography: Euphrasie and Fernand by 1910.
"Our poor Zézette did not get any recent news, so she will be able to read my letter, and these 8 pages are for every one of you [...]. I lost Fernand's address, so I cannot write to him. Is he in danger? I do not believe so, thanks to his duty as a radiographer."
[Lettre de Juin 1915]
"I am really happy to read that Fernand is returning home. He had not much to suffer from the war, and in the sector he had been assigned to, it was a snug spot. Nothing like Artois. Here, this is night and day fights".
[Letter dated 1st February 1916]